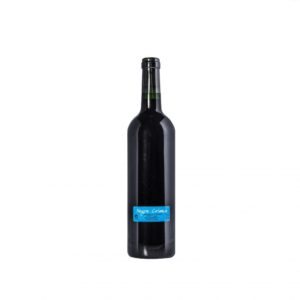 Negro Bellod Crianza
Our Negro Bellod Crianza is elaborated with Cabernet Sauvignon, Tempranillo and Syrah varietals, after a fermentation at a constant temperature of 26º during 8 days. Afterwards, it rests for 6 months in French oak barrels and 9 months in the bottle.
It's a ruby red color wine, with an intense aroma coming from the varietals from which it comes. The palate is elegant, smooth and balanced.
Excellent with meats, hunt meats, cured cheeses and sausages … We recommend serving it at a temperature of between 14º and 16º and opening about fifteen minutes before serve it. 12.5% Vol.